Review: Triple treat earns standing ovations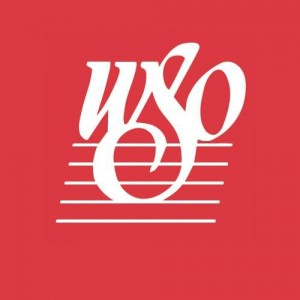 02 March 2015
ts latest Masterworks concert led by Alexander Mickelthwate also featured Canadian violinist Nikki Chooi performing Antonin Dvorak's Concerto in A minor, Op. 53, that proved why this up-and-comer is one to watch.
The Victoria, B.C.-born violinist recently graduated from New York City's Juilliard School after completing his undergraduate degree at the Curtis Institute of Music. He first garnered national attention for winning the top prize at the Canadian National Music Festival in 2004, with his many subsequent awards including first prize at New Zealand's 2013 Michael Hill International Violin Competition. He notably performs on a 1700 "Taft" Stradivari on loan from the Canada Council for the Arts ­— notably 179 years older than his featured concerto — that became another treat in itself.
Chooi is an arresting performer who fearlessly tackled the demands at hand. He displayed his verve during the opening Allegro ma non troppo with fierce conviction. His stratospheric high notes were unfailingly precise, with only a few minor intonation difficulties on the way up.
He showed his more lyrical side during the second movement Adagio ma non troppo — as well as honeyed tone from his priceless fiddle — while imbuing its sentimental themes with nostalgia born of yesterday.
Then it became time for the rollicking rondo. Here, Chooi ably captured its ebullient, folksy theme's effervescent nature, including enthralling runs and ruggedly bowed double stops. The audience sprang to its feet in a standing ovation that led to three curtain calls by the beaming violinist.