Interview: VC 'Young Artist' Nikki Chooi - School's Out. Showtime!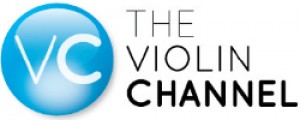 12 January 2015
The Violin Channel recently caught up with VC 'Young Artist' Nikki Chooi, in New York City, where he's busily preparing for his Juilliard School graduation – and an upcoming 6 week performance tour of Russia, Malaysia, New Zealand and Australia.

Hi Nikki Chooi. Thank you so much for joining us here on the Channel – we love the Chooi brothers!
Tell us a little about yourself.
"Excited to be here. Thank you! And … the Chooi's love the Channel!
I was born and raised in Canada. My father is from Malaysia and my mother is from Indonesia – and both are of Chinese descent. 'Chooi', yes pronounced 'chewie', is actually the Malaysian spelling of a Chinese surname – more commonly spelt as 'Xu' or 'Hsu'.
I began studying Suzuki Method violin when I was 4, and after I completed high school I was accepted into the Curtis Institute of Music, in Philadelphia – where I studied with Ida Kavafian and Joseph Silverstein. Currently, I have been pursuing graduate studies at the Juilliard School, here in New York with Ida Kavafian and Donald Weilerstein – I am now just days away from graduation."
We were just about to mention that. You are literally days away from finishing your formal education, how does it feel soon to be out in the big, bad working world?
"Exciting and challenging, in equal measures. I think. [laughs]
I know I will have to be disciplined and vigilant in maintaining a productive schedule.
But, I have a number of exciting opportunities coming up over the next few months that will definitely keep my transition focused – including concerto engagements with the Malaysian Philharmonic, Auckland Philharmonia and the St Petersburg State Orchestra. And next month I will also embark on an intensive month-long recital tour of New Zealand, and the 'Musica Viva Series' in Australia.
A lot going on. But I will take it one day and one event at a time – and try to enjoy the most from every opportunity."
Canadian Violin Virtuoso Nikki ChooiNIKKI CHOOI PERFORMING WITH THE SANTA CRUZ SYMPHONY – AND MAESTRO LARRY GRANGER
And, we suspect you will only get busier. Now that you are no longer receiving weekly tuition, how does one gain critical feedback?
"It's a good question. I will continue to look for opportunities to play for people I respect and trust.
Also, I think playing in chamber music is always a great way to learn. Depending on the formation, there can be 2 or 3 sets of ears listening to me 'critically' – so I definitely can't hide!"
Your big breakthrough came last year at the 2013 Michael Hill International Violin Competition, in New Zealand – where you were awarded the coveted 1st Prize. Tell us about the experience.
"The Michael Hill Competition was a brilliant experience. I had previously participated 6 years earlier, when I was still in high school, so I was excited to have the opportunity to return again. The Michael Hill is such a wonderful competition – everything was so efficient and well organised, so all I really had to do was focus on my making music.
The Persian inspired commissioned work written by Jack Body was one of the most challenging pieces I have had to learn as it embodies a completely different tradition of playing, tuning, and rhythm. To help with my preparation, I listened to traditional Persian music and played for musicians who are familiar with the style – I grew to love the music and I hope one day I can play more music in this form.
Overall, I am very fortunate things worked out for me at the Michael Hill and I am extremely excited for the opportunities and projects attached to the prize."
You also belong to a very elite club, that includes luminaries Daivd Oistrakh, Leonid Kogan, Julian Sitkovetsky, Gidon Kremer, Joseph Silverstein, Donald Weilerstein, Shmuel Ashkenasi, Arnold Steinhardt and Vadim Repin, that can state 'Laureate of the Queen Elisabeth International Violin Competition' – after reaching the final of the 2012 competition. What does this mean to you?
"O, my gosh. I feel humbled to be included even alongside that list. The Queen Elisabeth competition was a very exciting event. The tradition and history made it all the more memorable. During the five weeks I was in Brussels, I made a number of meaningful friendships whom I still keep in touch with today."
Your little brother, VC 'Young Artist' Timothy Chooi of course is also an emerging, young world-class violinist – and recent prize winner at the 2014 Menuhin Competition. Is it an advantage or disadvantage having someone so close in the same field? Is there a sibling rivalry or a 2nd set of trained ears?
"It is definitely unique to have a sibling pursuing the same field. But for me, I am inspired by Timmy's playing and we support and learn from each other. Plus, its always a blast playing together!
Hmmm….. A secret weapon perhaps??!? Tell us about this amazing Stradivarius instrument you play on – and how it came to be in your possession.
"I play on the 1700 "Taft" Stradivarius – on generous loan to me through the Canada Council for the Arts Instrument Bank. It is a gorgeous violin and I'm learning from it every day – the possibilities of colours and subtlety are endless. I am very fortunate."
We'd say deserving, too. And we hear whispers of an upcoming CD-debut for Nikki Chooi? Is this something you can tell us about?
"It's still a little secret, but yes, I will be recording the Ravel G Minor and Prokofiev F Minor Sonatas on the Atoll label, with pianist Stephen De Pledge. They are two of my all-time favourite works – both complete stark contrasts despite being written about 10 years apart. The disc will also include Heifetz's transcription of Gershwin's '3 Preludes' and Ravel's 'Tzigane'."
Very exciting – it's certainly all happening for you. And finally, Nikki Chooi before we hand you over to the Channel, can you describe to us your ultimate dream concert or recording project?
"O, I've always dreamed it would be fascinating to collaborate on a recording project with pianist Glenn Gould. [laughs] No, seriously."
Not sure we can manage that one. Jullian Raue on twitter would like to know, given that you and Timothy have no doubt been playing violin duets longer than anyone can remember, what are the best pieces of repertoire for 2 violins?
"Well, funnily enough, Timmy and I only played our first official duo performance in 2012 – at my Curtis graduation recital. Before that, it was not since our Suzuki days that we had performed together.
But there are some great violin duos out there: Prokofiev's 'Sonata for 2 Violins', Ysaye's 'Moszkowski Suite', Bartok's 44 duos, Ranjbaran's 6 duos and Sarasate's 'Navarra', just to name a few."
Gilbert Huang, from Hong Kong would like to know who your musical inspirations are – those you look to perhaps more than others.
"I love Grumiaux for his tone and elegance, Heiftez for his intensity and his ability to draw the audience to the edge of their seats – and Kreisler for his charm."
And finally, John Antona would like to know, being from Canada and all, what Hockey team do you support?
"The Vancouver Canucks, of course! They are my boys through good times and bad (currently).
Thanks Nikki for your time. We will continue to follow your progress closely here on the Channel – and we're super sure you have a long and successful road in front of you.
Instrument: 1700 'Taft' Stradivarius
Bows: By Stephane Thomachot and Michael Vann
Strings: Vision Titanium G Violin String, Thomastrik Peter Infeld D & A Violin Strings, Kagan & Gaines Westminister Violin E String
Accessories: Wolf Forte Secondo Shoulder Rest
School: Curtis Institute of Music, Juilliard School
Teachers: Ida Kavafian, Joseph Silverstein, Donald Weilerstein
Prizes: 1st Prize 2013 Michael Hill International Violin Competition, Finalist 2012 Queen Elisabeth International Violin Competition